Understanding Compassion Fatigue Seminar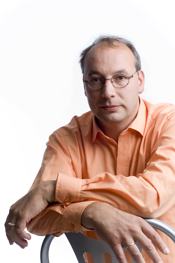 A seminar about learning to care well in the face of traumatic stress.
Description
As a caregiver, people may trust you with some of their deepest pain, but hearing stories of trauma will have an impact on you. In this seminar we'll look closely at Compassion Fatigue due to secondary traumatic stress and we'll consider the personal, holistic impact of caring. Upon completion of this three hour seminar, participants will be prepared to care wisely for the people they serve, while purposefully engaging in personal self-care.
Audience
The workshop is designed for people who work in mental health and experience traumatic stress in their care giving relationships. Therapists, social workers, addictions counselors, clergy, child and family services workers, volunteers for palliative care, school counselors, college/university student development, 911 operators, and animal care professionals represent some of the people who have found this training beneficial. Although the seminar is typically conducted for professional caregivers, other groups of people may also find the training useful. Some of these include: high school student leaders, military families, and families living with incarceration or high-risk behaviours.
"Chris Marchand's seminar hit the mark with our team. Epiphanies all around and a day of real healing! His presentation took a sensitive topic threw in some good humor balanced off with an honest look at the heart of the issue of compassion fatigue. Our staff team all agreed that it was a day that will keep going for years. Subsequent to the day I still hear staff referencing some of what they learned and using the information to debrief the many crises that we face in our work."
Kent Dueck
Executive Director
Inner City Youth Alive
"The subject matter was deeply relevant, while the speaker was engaging and dynamic. This was the first time that my staff listed the sessions as their favourite part of a retreat."
Daniel S. Dacombe
Executive Director
Youth for Christ
Landmark, Manitoba
"Dr. Marchand's presentation is particularly helpful as churches reach out into their communities and encounter the turbulence of our times and culture. Helping care givers "put their own mask on first" ensures they will sustain the ability to help others. His sessions are practical and life-giving."
John Unger
Senior Pastor
Fort Gary Mennonite Brethren Church
Winnipeg, Manitoba