Purchase Restoring Rebecca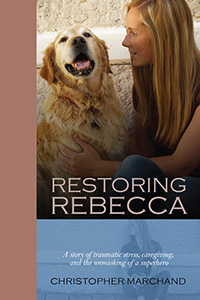 You may purchase the book, Restoring Rebecca, from one of the following:
e-Book Ordering
You may also download the e-Book at:
Local Retail Locations
You can also purchase the book at the following McNally Robinson locations:
1120 Grant Ave
Winnipeg, MB R3M 2A6
Phone (204) 475-0483
Toll Free 1-800-561-1833
Polo Park Mall
1485 Portage Avenue
Winnipeg, MB R3G 0W4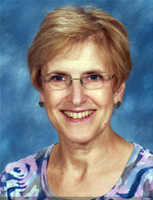 Restoring Rebecca, a short novel by Christopher Marchand, is ideal reading for the teen (or adult!) who finds himself or herself in a constant care giving role with friends or family. READ MORE...
Dr. Laurie Anne Pearlman, Ph.D.
Senior Psychological Consultant, Headington Institute and
President, Trauma Research, Education, and Training Institute